So, I have this Samsung NP900X3A laptop that I used for about 4 years. It started to have random glitches when I was about to start some very important work, so I decided to get a new laptop. I never sold or scrapped it, and recently I took it out of its neoprene bag, cleared the disk, installed a clean Ubuntu 20.04 and it worked like a charm…
…ish. Well, obviously it's old, the battery had seen better days, but for work when it's on power supply, it is a very decent device. Until recently:
I plugged it in, opened the lid, pressed power aaaand: it won't boot.
Okay, my first though: The SSD died. Nothing catastrophic, a 120 GB mSATA costs about 45 €. So I booted into a Linux live system, quickly installed smartmontools (smartctl), opened my favourite smartctl reminder wiki page (seriously, man pages are still the best, but they're so long!), and found that all tests passed. Well, the drive was old, yes, but still intact. fsck did not complain either.
But it still wouldn't boot.
So, I opened the BIOS menu. First suspect: time and date were off by years. Aha! The BIOS battery, or actually, the battery for the real time clock (RTC), had died. And that set everything to defaults. Including: UEFI [DISABLED]. Well, you could've printed something, you nob…
Anyways: Enabled it, it boots again.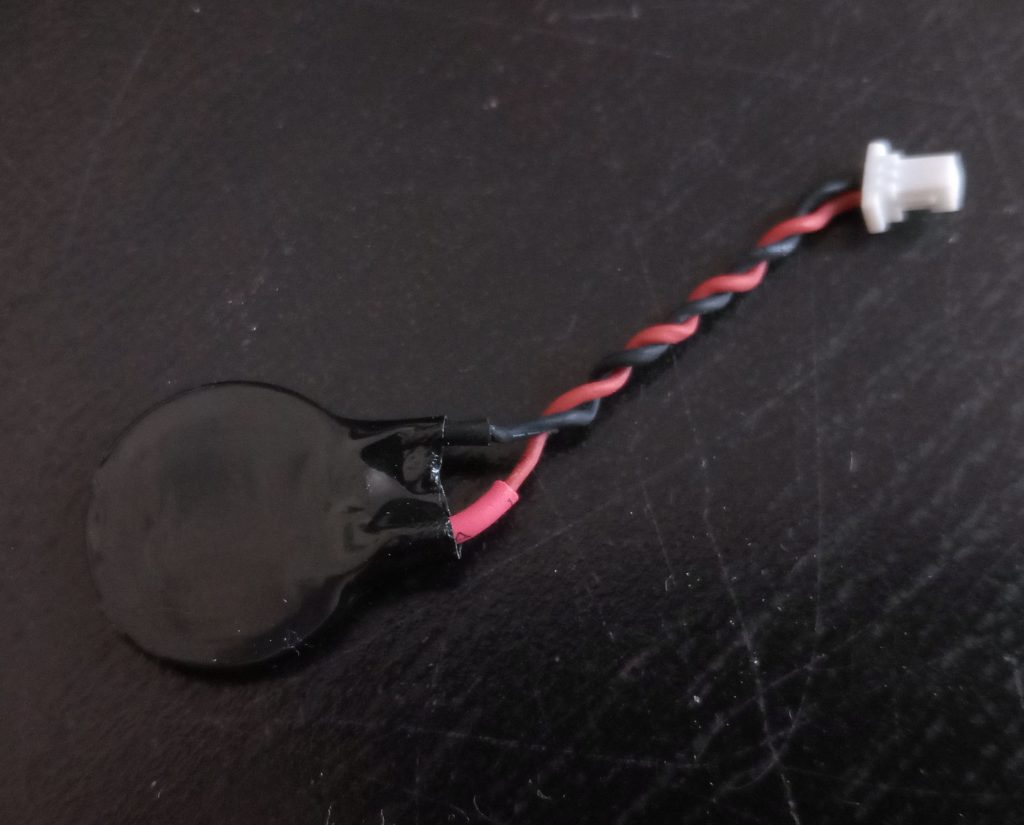 So, what about the battery? It's obviously a coin cell on two wires with a plug. Nice idea, very accessible. Really. But at least some documentation would have been nice. No label, no print, nothing.
Measuring reveals: diameter 16 mm, thickness maybe a little below 2 mm. Hard to tell exactly while still in the rubber protection. So, could it just be a CR1616 or CR1620 cell with some spot welded soldering pins enclosed in some heat-shrink tubing?
No way to get the original part anymore. Samsung stopped selling laptops for quite a while in Germany (or even the whole EU, though it may have recently restarted again). Ebay has some offers. Anything from 5 to 150 € (seriously, it's a coin cell, who charges more than 10 € for that?).
I decided to get one full package (cell, heat-shrink, wires and connector) for 5 € and a bare cell with spot welded solder pads for 2 €.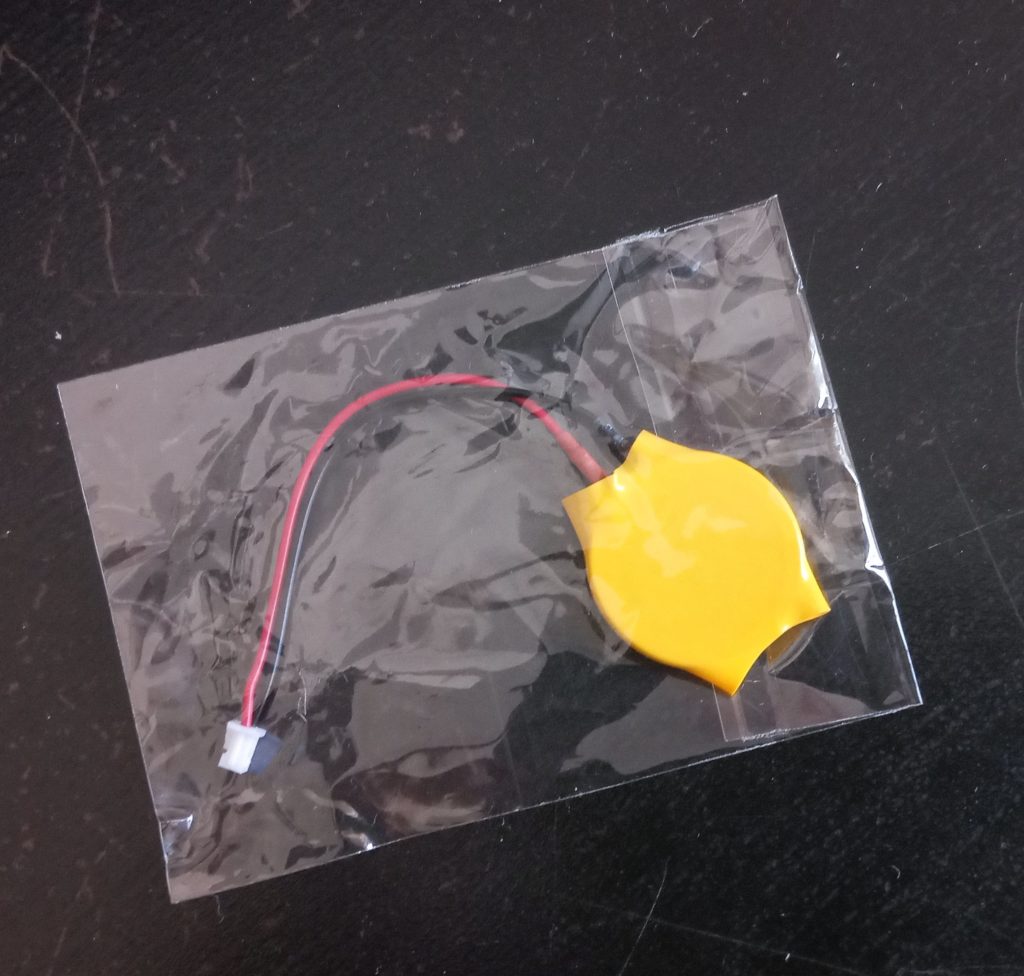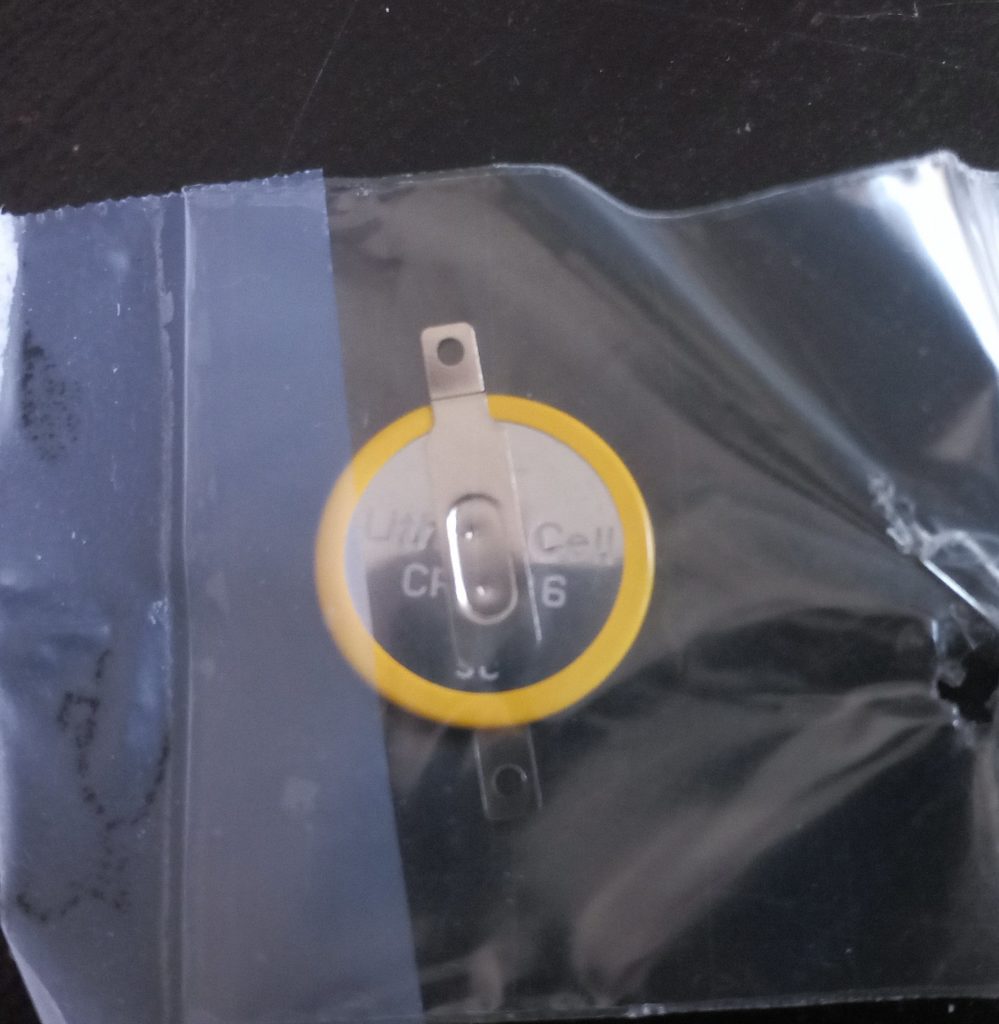 So, where's the rant? Here:
COMPLEX ELECTRONIC DEVICES "BREAK" BECAUSE OF < 5 € COMPONENTS AND YOU NEED A F****ING PhD IN BATTERIES AND EBAY TO FIND REPLACEMENT PARTS BECAUSE NOONE THOUGHT OF PRINTING "CHECK UEFI SETTINGS" OR OF PRINTED LABELS ON A BATTERY OR A SIMPLE REMARK IN THE USER MANUAL ("YEAH, AND BTW, THE BATTERY IS A CR1616 FOR 84 CENTS WITH A MOLEX CONNECTOR, YOU'RE WELCOME.")???
By now, this laptop would've been thrown out twice by every single average capable consumer in the world. And honestly, I cannot blame them. Right to repair will have a loooooong way to go.
---
So yeah: Turns out the coin cell actually was a CR1616.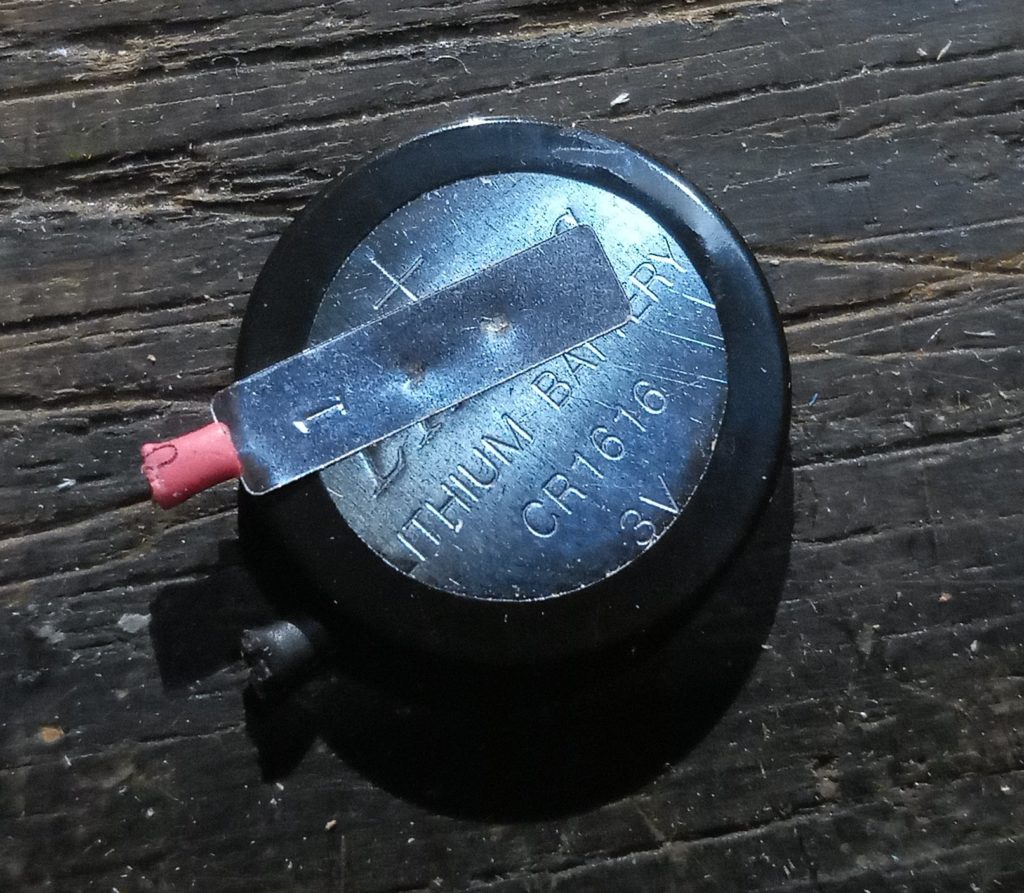 Cut off the wires, placed heat-shrink, soldered to replacement cell (not to the cell directly but to the solder tails), pack all in heat-shrink and voilà: a 1,65 € (+some solder and heat-shrink) replacement for a 10 year old laptop.